DSP Based Solar Inverter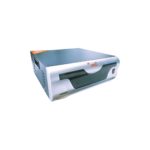 Product Highlights
Anu Gallant Solar UPS is a Solar Ready UPS with an inbuilt Solar Charge Controller. Also the system comes with a real time LCD displaying, displaying the various parameters and warning messages. There is also a temperature sensor and display of the real time temperature. The Anu Gallant Solar UPS makes no sound at all due to the high operating frequency and transfer time is less than 10 ms ensuring computers don't switch off during power shut down.
The main features of the Solar UPS is as follows
MICRO-CONTROLLER BASED Intelligent Control Design.
Day time only Solar Charging ensures minimum grid usage.
Display Indications (LED DISPLAY)
Four Stage Battery Charging.
Smart Overload Sense and Short Circuit Protection
Battery State Monitoring(Voltage Level Mentioned on LCD Display)
Easily Serviceable
InBuilt MPPT/PWM based Solar  Charger Controller.
Minimum Transfer time(10ms) ensures no interruption of Power.
Protections Include Overload, short circuit, battery deep discharge, battery over charge, mains  overvoltage, reverse connection of phase in – phase out, reverse connection of phase and neutral of mains input. In all these error conditions will be shown in the LCD display.
20KHz operating frequency while inverter and charging, absolutely no sound.
Pure sine wave output.
Ideal for Mixed load application
Solar Inverters are available in 850VA and 1450VA capacities.
Solar Power Generator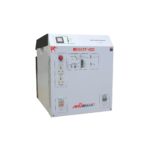 Product Highlights
Anu Solar have designed, developed and manufactured India's best Solar Power Generator in collaboration with a German company Smart Energy-systems International (SEI AG). The joint venture was signed in March 2012 and the new company Anu Smart Energy-systems India Pvt.Ltd. was registered in April 2012. Our Solar Power Generators are compact, elegantly designed and free of any significant noise. They are the best ever onetime investment you can give yourself and your family, besides relieving your pocket of the monthly pressures of an electric bill.
The main features of Anu Smart Solar Power Generators are
Efficient
Pure Sine wave with a voltage regulation of 97 %and at a frequency of 50 Hz.
Peak generator efficiency of 98%.
Self consumption of the inverter is as low as 3 W.
Robust
Robust in design and functionality
Capable of taking high surge currents for starting and operation of inductive loads like motors, Air Conditioners, Heaters, Refrigerator etc
Simple
Built-in Solar charge controller allows you to connect solar modules directly to the generator.
Plug and play system ensures that system is easy to install.
System monitoring is provided by easy to interpret indications which allows for easy management and maintenance of the system.
Intelligent Battery Management
Four stage charging ensures high charging efficiency and longer battery life.
Switch mode settings for sealed and tubular batteries ensures optimal charging based on the
type of battery.
Solar Power Generators are available in 2KW, 4KW and 6KW capacities.
Write to us info@anusolar.com or call us at 9742002525/9986055429 for more details on the same.